Last year we started plans to make our unique AI bot to assist and help our users. Initially this was going to be a simple chat bot, but then our plans evolved into a more complex virtual live assistant integrated into our services. But instead of waiting for a product that might never be finished, since a complex system like an AI robot might require constant work and tuning, we decided to quickly introduce our new addition starting this year 2019.
Say hi to Saturn!



Saturn will be slowly and systematically be part in our marketing material, documentation, help articles and randomly appear in our website pages. Initially only as a visual guide but eventually available for help and real time assistance.
Don't worry, we don't plan to replace any humans! Our live chat will never be removed and is here to stay, and of course all customers also have 24/7 support with real people like usual. Saturn is part of our new 2019 brand proposition as an addition. Don't be surprised if you see him around soon.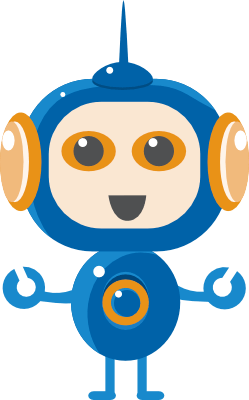 Sunday, January 20, 2019